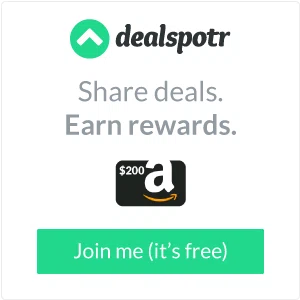 I'm @cindythomas on Dealspotr, use my link to join today and earn 5,000 bonus points. This post originally appeared on the Dealspotr blog. Dealspotr is the most accurate coupon site that pays you to save.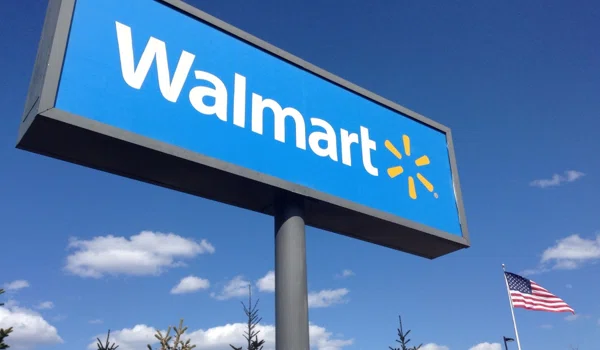 Regardless of how you may feel about Walmart, their crowds, or their customer service, one fact remains true: they have excellent prices. After all, super low prices are pretty much what the entire store was built on and those prices make big occasions like Christmas much easier to shop for.
But bigger savings are possible at Walmart. In fact, I'll show you how to save chunks of money on groceries at Walmart without building a coupon binder or wasting tons of time.
Here are three  super-easy steps you can take to save even more money on groceries at Walmart.
Step 1: Find the local deals on their website
Walmart is a hectic place already, so you don't need to be walking around trying to figure out how to save money while you're in all the chaos. Instead, plan your trip out on their website before you go.
To do that, you'll need to go to Walmart.com, hover over all departments, then hover over food, household & pets, then click Shop All Food.
Then scroll down and on the left hand side under Special Offers, click "Rollback".
Walmart has pretty low "Every Day" prices, but we're only interested in saving the most money we can on the items we need, then we'll worry about Every Day prices after that. Now scroll down just a bit until you see the word refine with the three drop-down boxes next to it.
Click the box that says store availability and make sure your store has a check next to it. Now you're in the right place. Go through and add all of the items you need to your cart. Don't worry, you're not going to purchase them now, but this will help you keep track of what all you need.
Once you have your items in your cart, you'll have to do the math on your own, because Walmart's online shopping cart doesn't automatically calculate your savings. I added a few items to my cart (about $37 worth) and I could quickly add up the savings and see that I already saved a few dollars, or about 10% off my entire cart.
Now the next thing to do is head over to the weekly ad. You can do that by clicking "Weekly ads" at the top of the screen.
I selected "Grid View", then I started scrolling down until I saw red "Rollback" stickers on the top left of items. You can also just click the "Rollback" link on the left-hand side under categories.
Some of these are items that are reduced, but weren't included in our previous search for food on the Walmart site. That could be because they're only available in-store, or some other reason. Now, as you find these "in-store only" rollbacks, you'll need to write them down somewhere, because you obviously won't be able to add them to your cart. I was able to find three more items that I needed that were reduced.
Step 2: Use Dealspotr to find coupons
Now that you have your grocery list of items you know you're already going to save on, it's time to pile on the savings. You can do that by using Dealspotr to find manufacturer coupons. The goal here is to take items that are already being discounted by Walmart, and tack on extra savings by applying manufacturer's coupons to that.
So I searched Dealspotr for each brand I had on my shopping list, and came up with about $17 worth of savings in a short amount of time. The manufacturer coupons have to printed out in order to use, but they're well worth it.
To add to that, I did a quick search on Dealspotr for Walmart. This gave me all of the coupons specific to Walmart (as opposed to grocery brands/manufacturers).
As you can see, I found a $10 off coupon that I could apply to my order. So that would bring me to $13 off my $37 online order. That's 35% off – and that's off of Walmart's already low prices.
If I really wanted to get sophisticated, I could have taken the $10 coupon code into my local Walmart store to see if they would match that in-store (or I could have called ahead before I went to save some embarrassment).
Walmart's price matching policy says, "Check with your local store for additional details on the price match policy." So you'll have to try that one out for yourself, but I would think it would work. After all, we're talking about Walmart here. They'll do just about anything to keep customers happy.
Step 3: Use Walmart's Savings Catcher in their app to finish it off
Have you ever gotten home after shopping and wondered if you paid too much for an item. Maybe you just thought, man that seemed a bit high. Well with Walmart's "Savings Catcher", you never have to worry about that.
Savings Catcher is a part of Walmart's app that tells you whether or not you could have paid less for the items you purchased. You just upload your Walmart receipts to the app, and it tells you if you could have gotten a lower price elsewhere. If it finds a lower price, you'll get the difference back. Pretty cool!