Got a Blog? Do You Like Deals, Coupon Codes, and Coupons? Want to Get Paid?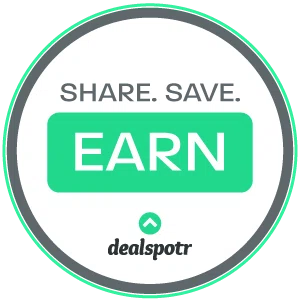 If you have a blog and want to get paid while helping folks to save money with deals, coupons, coupon codes, and discounts then come sign up as an influencer.
Use code HmEhQ99V at https://dealspotr.com/join?source=influencer …. be sure to use the code, plus verify your email and blog, so that you're upgraded from the regular account to Verified Influencer status.
After you sign up and confirm your email plus verify your blog, you'll get a $20 Amazon gift card.
It's free, doesn't cost you a penny, and you can get paid. Sign up here and you'll get an automatic upgrade to Verified Influencer status.
Go sign up (it's free), verify your blog, and look around. I think you're really going to like this! 🙂