Support Diabetes Awareness – Free Wristband
If you or a loved one has diabetes, grab this free wristband and show your support for diabetes awareness. It's also handy to have to help show you or a loved one is diabetic. And it's free! Grab yours now!
Show your Support for Diabetes Awareness with this free wristband.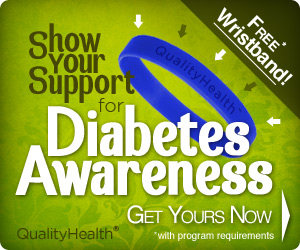 Just click the link or one of the banners to get your free diabetes awareness wristband.