Do you or a loved one have diabetes?  Show your support for diabetes awareness with this free wristband.
If you are a loved one are diabetic, this free diabetes awareness wristband can help show support for those who are diabetic.
Did I mention it's free?   🙂
Free Diabetes Awareness Support Wristband
Click To Tweet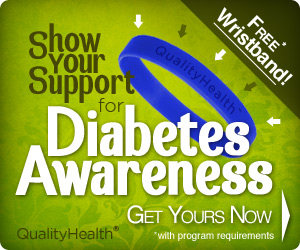 Just click the green graphic image and grab yours.